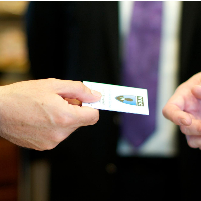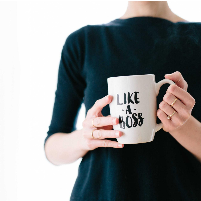 True Legal Entrepreneurs: More Than Contract Templates and Stiff Handshakes
We've walked in your shoes, having founded companies and worked in business. We get it: when you've worked six months to win that 30 minute call with a big potential client, it's not the fine print you want your lawyer harping on.
Entrepeneurs need pro-business counsel that has lived and breathed their priorities and understands what it takes to survive and grow, while yet managing risk and building sustaintable infrastructure.
"Having worked with Jim (Interlandi, Founder and Principal) while I was at Go2Call and through the Apex Group, Jim has always been very responsive, meticulous, and professional. As an owner of a small business, I have been impressed with the tremedous value Jim adds to my contract reviews, legal negotiations, and risk assessment. In addition, Jim does an excellent job of stahing within or under budget. Jim is an important asset to my business!"
— Alex Giannikous, Reducing GHG emissions by bringing brands to Mobility as a Service.
"Jim is an excellent attorney. He drafted the incorporation papers and contracts for my small business. His work is top notch, and he does a great job explaining legal nomenclature. I highly recommend his services to other small business owners."
— Josh Bank, Sales at ISS Solutions
"Jim is providing a level of service that exceeds that of any other counsel I've ever employed. Not only is his legal skill set superior, but he has a deep undersatnding of the business implications of our work that extends into a much more intergrated grasp of our operation. It transforms the relationship beyond attorney-client and into a trusted business advisor."
— Joel Grossman, CTO at Legacy.com
Pro-business sales forms that streamline negotiations and focus prospects on the value of your offerings
Pragmatic legal advice focused on business enabling, not ivory tower protection
Value-building legal investment and risk management
Deep understanding of today's digital markets, products and services
Team players: insight, foresight, dedication, and cooperation
Our goal is to keep you out of trouble, but when it happens, we have your back
"I always looked forward to working with Jim because he quickly identified relevant legal issues, easily explained business ramifications, anticipated future implications, and adeptly analyzed a variety of solutions to the business problem. With Jim involved, projects completed successfully and produced lasting results in a business environment requiring frequent restarting and reinvestment."
— Zachary Eleveld, Independent Excel and Business Strategy Consultant
"Jim is a top-notch business lawyer and has a supreme talent for detail. His level headed and detail oriented approach make him an asset to anyone who is working with him."
— Jim Kummerow, Founder at POV Holdings
"I have consulted Jim on several matters and he is always creative, insightful, and pragmatic in his approach. Jim is an outstanding attorney, and I recommend him without reservation."
— Patrick Wartan, Professional Problem Solver